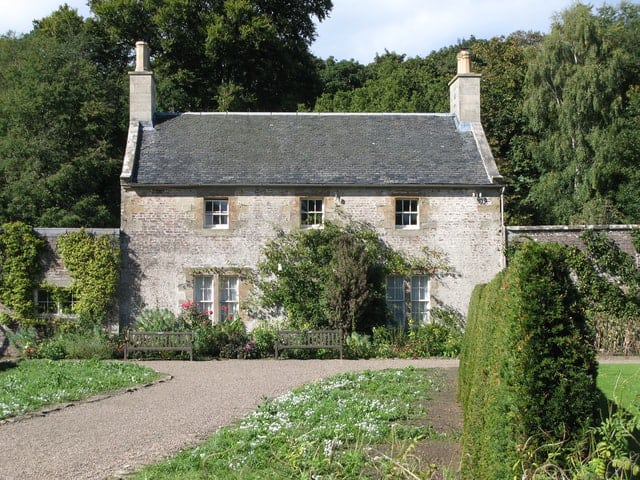 Independent damp specialist
Why Hiring a Damp Specialist is a Smart Investment
If you live in the UK, you know that it's not exactly the driest country in the world. We get quite a lot of wet weather, even during the summer months, so it's no surprise to most to hear that the average UK home will typically suffer from damp problems at some point. Issues with damp and mould can be quite common in British properties due to the high levels of rain that we experience throughout the year. Damp can develop for many reasons on your internal walls due to damaged damp-proof courses, condensation, faulty drains and guttering, and more. Whether you own a UK home or are considering buying a new property, there are many reasons why you might consider working with a damp proof specialist.
Independent damp specialist
Why Hire an Independent Damp Surveyor?
Damp can be the result of several issues at home, from condensation from general living activities, to serious damage to the damp-proof course, gutters, or plumbing system. Damp is often the result of issues in the home that will need to be repaired and dealt with as quickly as possible by a damp proof specialist in order to ensure that the problems do not worsen over time and become even more difficult and expensive to repair. If it is left unchecked, damp is a problem that will certainly not go away on its own – in fact, quite the opposite, since it will spread and worsen, leading to more serious issues in the home like mould, which could eventually damage the structure of the property if left for long enough.
Reasons You Might Need a Damp Specialist
There are several reasons why you may need a damp proof specialist to inspect your current property or a property that you are considering purchasing in the future. Some of the main reasons to work with a damp proof specialist include:
Checking the Damp Proof Course
The damp proof course is a waterproof layer that is designed to block moisture from getting through to your walls. Damp proof course problems and faults are some of the biggest causes of rising damp in the home and can lead to serious issues if left unattended. If your damp proof course is not present, or it is no longer working correctly, it will be ineffective in preventing moisture reaching the walls which can quickly lead to rising damp, which appears at the bottom of the walls on the ground floor. Damp that is present at the bottoms of the walls just above your skirting boards is often the biggest sign of an issue with the damp proof course.
Older Homes
If you live in or are considering purchasing an older home, it's important to be aware that the risk of damp in a property will usually be higher when it is older. Since older properties were built in a way that allowed the materials to breathe, this can often increase the risk of damp as the airflow can also allow moisture from the outside into the home. On the other hand, more modern houses tend to have newer and more effective damp-proofing systems, making the risk of damp lower.
Condensation
Condensation is one of the biggest causes of damp on the internal walls of a property. It occurs when warm air comes into contact with the colder surface, which causes the moisture to evaporate from the air. A damp proof specialist can help with removing and treating any damp issues that have been caused by condensation in the home and advising you on the best methods of preventing the problem in future.
What is Included in a Damp Survey?
A damp survey will look for three main types of damp that are commonly found in homes, which are rising damp, penetrating damp and condensation damp. Understanding these different types of damp and how they differ can help you get a better idea of which one is affecting your property and how to deal with it. The survey will not only determine which type of damp is impacting your home, but also provide you with further information on the severity of the problem and its root cause.
Rising damp is damp that is typically the result of a failure in or a lack of a damp proof course at the property. This type of damp only affects homes that are on the ground floor and looks like damp that is rising up the wall from above the skirting boards. Typically, drainage around the property will need to be improved in order to repair this issue, and a new damp proof course may need to be fitted.
On the other hand, penetrating damp is damp that occurs when water penetrates through the external walls from the outside, where it settles deep into the brickwork. This type of damp will often occur where the external walls are not protected from moisture or if there are cracks and gaps in the wall that allow the moisture through. Most of the time, keeping up with good maintenance of the external walls is required to avoid penetrating damp problems.
Finally, another type of damp that can also lead to problems is condensation damp. This type of damp is different in that it usually comes from moisture that is produced inside the home. From breathing to cooking and showering, there are many daily activities that we all have to do that can produce moisture and warm air, which condensates when it reaches the colder surfaces of the internal walls where it can lead to damp. Good ventilation to remove moisture from the air is essential to preventing this type of damp in your home.
What Can a Damp Expert Find?
A damp expert can be a good investment to make in your home or your potential new property since they can uncover many issues that you may not have realised were present. A damp expert can find various different types of damp in the property even if they are not yet bad enough for you to notice when looking around. Working with a damp expert can also help you find out more about what is causing the damp in your home, providing the information that you need to have the issue repaired as quickly as possible in order to avoid extra costs in the future.
How Can Damp Detectives Help Me Improve My Home?
Working with an independent damp specialist can help you improve your home and avoid issues with damp and mould. There are many ways that a damp expert can help you improve your home, including: providing you with more information about what is causing damp in the home or issues that are likely to lead to damp in the future; and helping you put plans into place to improve the condition of your home, prevent future damp issues, and create a more pleasant living environment.
Could Working with an Independent Damp Specialist Help Me Save Money?
Working with a damp expert can help you save money by making you aware of any hidden damp problems in the home that you were not aware of, which would only worsen over time otherwise. Understanding where the damp problems are in your home and what is causing them as early as possible gives you the chance to determine which repairs need to be made as a matter of priority in order to repair the issue, and what to do to prevent it returning in the future – which could potentially save you thousands in future repair costs.
Do I Need a Damp Inspection When Buying a New Home?
While it's not required to have a damp inspection when purchasing a new property, it can be a wise idea. Damp is typically an issue that will be searched for and reported on during a home buyer's survey, and in some cases, the surveyor might recommend that you have an additional damp survey carried out by an independent damp specialist, if the results show that damp is a problem for your property. Having this carried out can have many benefits including helping you save money on repair costs in the future, negotiating a lower price for the property, or even making sure that you are actually investing in the right house for you.
How to Find the Right Damp Specialist Near Me
You can find a good local damp specialist by getting recommendations from property experts such as chartered surveyors, estate agents, conveyancing solicitors or mortgage lenders. You may also want to ask your friends and family for recommendations of damp specialists that they have used in the past and have had a good experience with. Before choosing which specialist to work with, it's a good idea to spend some time conducting research into their expertise and experience, and get several quotes before you make a final decision.
Damp in the home can be caused by many issues and is not always immediately obvious. A damp specialist can survey your home to find any hidden damp problems to help you prevent them getting worse in the future.
Return to main independent damp surveyors page.