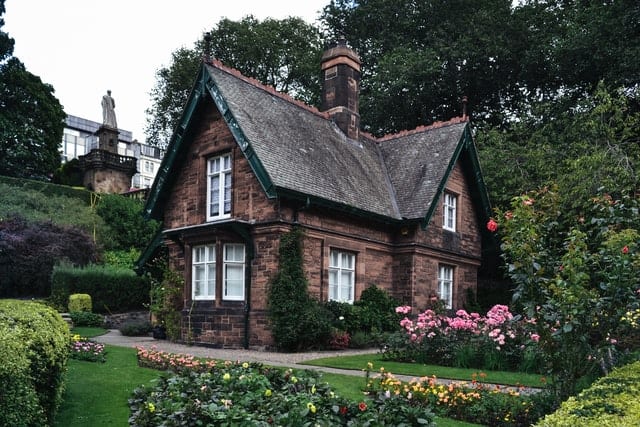 Damp and timber report
How Useful is a Damp and Timber Report?
If you own an older property, the words 'damp and timber decay' probably send shudders down your spine. Discovering damp issues in your property or finding out that the woodwork has been seriously damaged by rot or an insect infestation is never good news for any homeowner. There are several options that you might consider to try and restore your home; however, it's worth thinking twice before turning to the many heavy-duty insecticides, preservatives, or chemical treatments that are available on the market since they do not often come cheap and might not always give you the result that you want. Before spending your money on trying to repair the problem, it's worth investing in a damp and timber survey to find out exactly why these problems are occurring and put together the best plan of action for dealing with them and preventing them from reoccurring in the future. Ultimately, this could be your best bet at saving money while making sure that your home gets put back to great condition.
What Problems Will a Damp and Timber Survey Find?
A damp and timber survey will look for a range of problems caused by excess moisture or insect infestations in your home. Some of the main issues that it will look for include:
Damp
Damp occurs when moisture infiltrates the walls or ceilings in your home, which can lead to unsightly discoloured patches and, when left unchecked, can cause mould and serious damage to the affected area. Damp may not always be immediately obvious, so a survey can be helpful to make sure that you are made aware of any potential damp issues as early as possible so that you can have them repaired.
Wet Rot
Wet rot is a problem that occurs when damp becomes embedded in timber and woodwork in your home. It can occur in floorboards, joists, and other wooden structures in the property and will only be worsened by poor ventilation. It is most often a localised issue that can be repaired by reducing the levels of moisture. Thankfully, wet rot is perhaps one of the easiest problems to fix since you can dry the wood out with proper ventilation and apply a treatment designed to harden the timber before filling and sanding if needed.
Dry Rot
Dry rot is a more serious problem with the timber in your home that is caused by the serpula lacrymans fungus. It can lead to timber decay and cause serious structural issues in your home which is why this is an issue that is best dealt with as quickly as possible. Since it is not always immediately obvious, a damp and timber survey can help you find any dry rot problems as early as possible before they get even worse and more costly to repair. It happens when the fungus spores settle on the woodwork and drain the moisture from it, which eventually leads to wood that is dry and crumbling. If you have noticed a square-shaped pattern of cracks on wood and timber in your home, this is a huge early tell-tale sign of dry rot.
Insect Infestations
Woodworms, wood beetles, and other insects can often become a problem for the timber in your home, making their home in the woodwork of your property where they will feed off of it and cause havoc. A damp and timber report should also bring up any information about an insect infestation in the woodwork of your home which can help you detect and deal with the problem as early as possible.
When Should You Get a Damp and Timber Survey?
A damp and timber report is a survey that is carried out on your home to check for damp issues and any problems with the timber. The survey will ensure that you are able to get all the information that you need about the structure of your property or a property that you are considering purchasing. It will confirm or deny that the building structure is free from excessive moisture, wood-boring insects or destructive fungi that will lead to wood rot by attacking the timber and woodwork from within.
During the survey, the surveyor will establish whether the property has an existing damp proof course and if so, the type of damp proof course. If there is a damp proof course present, they will inspect it to ensure that it is fault-free and working effectively. They will look for any potential risk factors for a bridged damp proof course in the future such as high ground levels that could lead to bridging and cause damp and decay in the adjacent ground floor walls and timber. They will check the ground floor for any signs of damp or rot including on and underneath the floorboards, timber structures, inside the loft or attic space, and around wooden window frames.
Once the survey has been completed, the surveyor will provide you with a full written report and a sketch plan if needed to outline any areas where problems with damp, rot, infestations, or the damp proof course have been detected. They will also be able to answer any further questions that you might have about their findings along with providing advice and recommendations for future necessary repairs that you will need to make.
There are several reasons why you may be considering having a damp and timber survey carried out. If you live in a home that is often suffering from reoccurring damp problems or own a home that has woodwork issues, this survey can help you get a clearer idea of what is actually going wrong and help you make a more informed decision regarding what to do next.
Is It Worth Getting a Timber Report When Buying a New Home?
If you are planning to purchase a new home, the last thing that you want is to make a massive investment in the property only to discover issues with damp or timber rot. When buying a new home, it is recommended to always have a survey carried out, even if no issues or defects are immediately obvious. Damp and timber rot can be quite deceptive and may not always be obvious to the untrained eye. Wet or dry rot on the floorboards, for example, may not be noticeable at all when you are viewing the home if they are covered by carpets or laminate flooring, and the sellers may not even be aware of this problem within their home.
It's best to start by having a homebuyer's survey carried out if you are thinking of purchasing a new property and want to make sure that you are fully informed of any problems with damp or timber decay. A homebuyer's report is the most common survey option to choose and this will look for any signs of damp, dry rot, wet rot and insect infestations in the home. It is conducted by a chartered surveyor who will be highly trained in detecting these issues and can provide you with advice on the next steps to take. If the surveyor finds serious issues with damp or timber decay within a property, they may recommend that a further damp and timber survey is carried out in order to provide you with further information. However, this may not always be recommended by the surveyor and ultimately it is down to you if you want to have one carried out. If a homebuyer's report or structural survey has indicated that the property has issues with damp and timber decay, you may decide to invest in a further damp and timber survey to be carried out in order to provide you with more peace of mind and help you determine what to do regarding the property.
How Much Does the Survey and Report Cost?
The cost of having a damp and timber survey carried out on your property or a property that you are planning to purchase in the future can vary based on several factors. The size of the house might impact the cost of the survey since larger houses will typically take longer to inspect. The surveyor may also take the type of issues that are found in the property and the severity of these issues into account when providing you with a final price for the survey. The type of building that is to be surveyed, particularly if it is an unusually constructed building or a listed building, might also impact the price of the survey and report. However, in most cases, the cost of the survey will be significantly less than the average amount that homeowners who do not have a survey carried out when buying a new home will pay in repair costs after getting the keys.
Damp and problems with the timber can lead to serious issues in a property. A damp and timber report is always worth the investment to find out more about exactly what's happening in your current or potential home, helping you save money on repair costs and get straight to the root of the problem.
Return to main independent damp surveyors page.