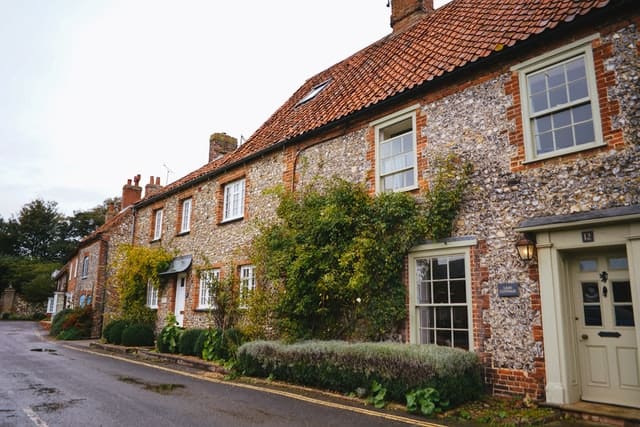 Chemical damp proof treatment
How Effective are Chemical Damp Proof Treatments?
Damp is a common issue in UK homes due to the amount of wet weather that we get throughout the year. This is especially true if you live in an older home where the risk of damp is even higher due to the lack of damp-proofing treatments compared to newer homes in the country today. There are several different types of damp that can impact your home including penetrating damp, which involves moisture from the outside making its way to the inside walls of your home, rising damp, which occurs when the damp proof course is not working effectively and water reaches the foundations, and condensation damp, which is caused by a build-up of warm air inside the home that settles and condensates on the cold wall surfaces. If you want to treat or prevent rising damp inside your home, you may be considering the option of a chemical damp proof course. But how effective is chemical damp proofing, and is it a good solution for your home?
What is the Damp Proof Course?
A damp proof course is an important feature for any property. The purpose of the damp proof course is to provide a waterproof feature just about the outside ground level of your property. The aim of this is to prevent moisture from rising from the ground and into your property. It's normally placed at around 150mm above the outside ground level, which is typically at the mortar joint above the second course of bricks.
Placing a damp proof course in new properties was first made mandatory in London in the 1870s before it quickly became a regulation for all new build properties in the country. In the late 1800s and early 1900s, the most common materials used for a damp proof course were typically less porous building materials like slate. Later on, other materials such as bitumen would be used. More recently, new build properties in the UK tend to be installed with a plastic damp proof course, which is usually made of low-density polyethylene. The most recent type of damp proof course to enter the market is a chemical damp proof course, which is not designed to be used during the construction period but is rather one of the best ways to replace or repair an old damp proof course that is no longer working effectively.
Is Chemical Damp Proof Treatment a Good Idea?
If you need to replace or add a new damp proof course to an existing home, a chemical damp proofing treatment can be an ideal option since it is often much easier to install compared to alternatives. This is because the chemical damp proof course is simply injected into the mortar through drilled holes, allowing you to avoid the major structural work to the property that will often be a part of replacing the original damp proof course.
Does It Work?
When installed correctly, chemical damp proof courses can be a very effective option. The damp proof course will be injected into the mortar bed at 100-150mm intervals. The chemical damp proofing treatment is made from silicone, which creates a completely waterproof barrier by filling the pours in the mortar. Once complete, it should create and provide an effective damp proof course that can be expected to last around two decades. In fact, most companies and professionals that install this type of damp proof course will usually offer a guarantee of twenty years since they are confident that the damp proof course will not fail before the end of this period.
When to Use a Damp Proof Chemical Treatment?
A chemical damp proof course will often be installed after rising damp has been discovered in a property. Rising damp is often a sign of a damp proof course that has failed or has been bridged. While the cause of the bridge can be removed and will usually prevent further damp if there are no other issues, a damp proof course that consistently becomes bridged, or if the damp problem persists after the bridge has been removed, this will usually require a damp proof course replacement.
Rising damp is a problem that is usually visible near the ground level of the property, above the skirting boards up to around 1.2m up the wall. At this point, the rising damp will usually stop since the gravity will stop it from climbing up the wall any further. Rising damp often appears like tide marks on the wall, and there may be a white residue present on the internal walls due to hygroscopic salts that have been drawn from the ground and the brickwork.
If you have noticed these issues in your home, there's a high chance that you could be dealing with a rising damp problem. However, it's also worth noting that rising damp is often one of the most commonly misdiagnosed types of damp, so it's worth having your property checked by a damp specialist before taking action to make sure that you have ruled out any other potential causes.
Common Misdiagnoses:
The most common misdiagnoses is usually for penetrating damp or cavity bridging. You will need to have a damp inspection carried out on your property to rule out penetrating damp as a cause. The main aim of this is to try and identify the potential causes for the damp that is appearing internally in your home. It's also a good idea to examine the outside wall adjacent to the inside damp to look for any obvious defects or damage to the exterior walls. This could include damage, wear, or tear to the bricks and the mortar. You should also look for any signs of damage to the existing render which will be applied to the outside of the property. Look around and above the area to see if there are any defects in the wall that could be allowing water to enter and move down the internal cavity wall. If this is the case, it could then be bridging across and into the property at the areas where the damp is present. If you can rule out these issues, it's likely that your damp proof course has failed and is in need of replacement.
Does a Chemical DPC Work for Penetrating Damp?
If you have ruled out rising damp and found external defects in the wall, you'll still need to make sure that the problem is dealt with in order to prevent penetrating damp issues. However, a chemical damp proof course will not be effective in preventing penetrating damp in your home. This is because penetrating damp is more likely to occur above the damp proof course. If it occurs below the damp proof course, it's likely to be due to a problem with the damp proof course that allows the damp to rise. In this case, you may benefit from replacing your DPC with a chemical alternative while still repairing the external defects that have led to penetrating damp. But for the most part, a chemical damp proof course is designed to deal with rising damp – you will need to consider other solutions if rising damp is not the issue in your home.
Can You Install a Chemical Damp Proof Course Yourself?
You might be wondering if it's worth having your chemical damp proofing course installed by a professional or whether you can opt for DIY. The truth is that both options can work very well, since the process is actually quite simple, involving drilling holes and injecting the chemical formula into the mortar. You can get DIY kits that come with complete instructions making them a relatively straightforward option to use for people who enjoy DIY.
However, if you feel less confident doing the job yourself or don't have the tools that will be required to do it effectively, you may want to consider hiring a professional. It's worth getting quotes from several different local companies and comparing the price, along with comparing the price of doing it yourself. In the case where the overall cost is not very different from getting a DIY kit and the necessary tools to do the job, you might find that you are better off hiring a professional to do the work for you since you can be sure of a quality job. Another benefit of working with a professional when having a chemical damp proof course installed is that most professional companies will guarantee the work, so you can rely on them to come out and fix it if you have an issue. Many will guarantee the job for up to two decades, giving you plenty of time with complete peace of mind. Both hiring a professional and going the DIY route are viable options to consider, and will ultimately depend on your situation, budget, and your level of DIY experience.
Chemical damp proofing is an ideal option to consider if you need to repair or replace your home's damp proof course. If you are experiencing rising damp, chemical damp proofing is simple to install and involves less hassle compared to alternative methods.